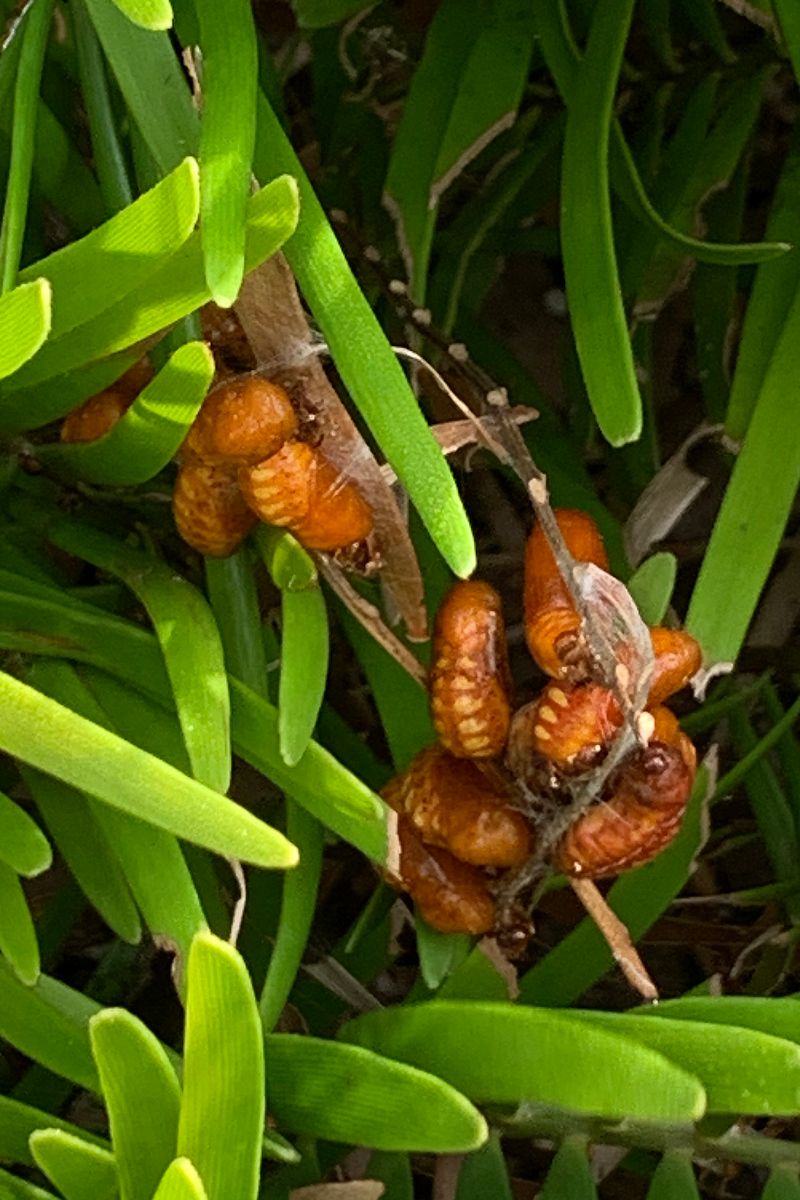 On June 12th, Maura Qualls and Suzanne Bayley traveled to Twin Lakes Park in Sarasota to pick up 100 Atala caterpillars and crysalides. Forest Hecker with UF/IFAS Extension has established a thriving colony of the Atala butterfly and offered to share with us in the hopes that we can establish our own colony in the Butterfly Habitat at LCWP. We noticed our first Atala butterfly emergence on June 22. Volunteers are now noticing additional adults emerging every few days.
The Atala Butterfly has been making a comeback in South Florida. Their host
plant is the Coontie. Atalas are a very social species and it has been determined that both the juveniles and adults communicate by pheromones. The butterflies live and breed near to where they emerge as long as their host plant is available along with an abundance of nectar plants to feed upon. Adults live from three weeks to three months. They have a short proboscis and prefer white flowers making Spanish Needle a favorite nectar source.