LBC Guided Kayak Tours Are Now Underway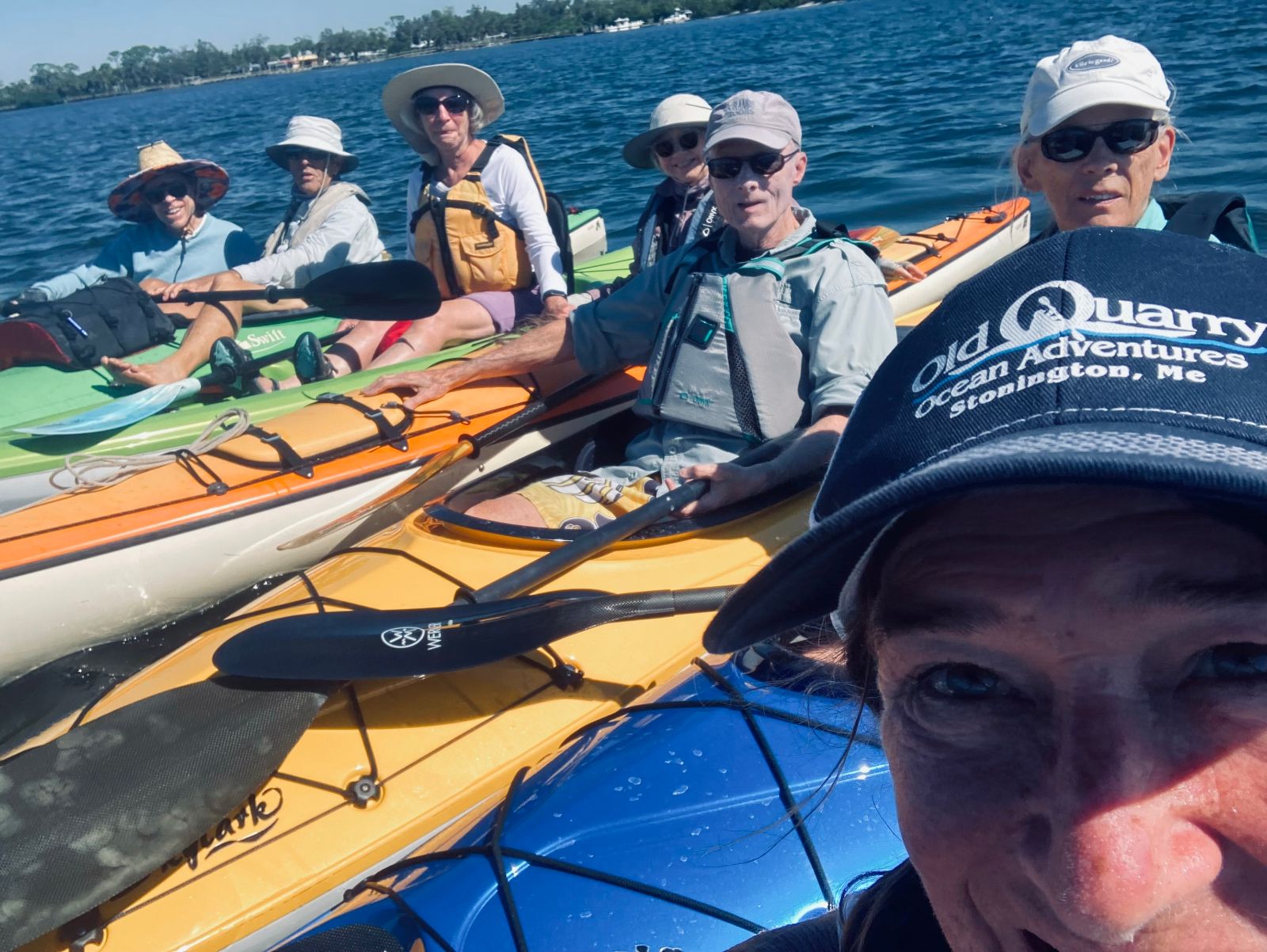 On November 6th, LBC kayakers had a great day out on the water in Lemon Bay.  Volunteer tour guide Charlie Woodruff expertly scouted out both migratory and shore birds along the route. Paddlers collaborated together on their experience with Sea Grant and the Eyes on Seagrass program creating a fun, spontaneous forum. Kayakers also explored the condition of the oyster bed and discovered many live oysters, a tiny heart crab and discovered Chain Tunicate browning on an oyster shell. Check the LBC website calendar for more upcoming paddle dates. Make your plans now to come out and join us!
Upcoming Guided Kayak Tour
Lemon Bay Conservancy invites LBC members and your accompanying guests to  join our paddle team for our upcoming guided paddle tour in Lemon Bay:
The next guided paddle will be on  November 13, 2023 at Indian Mound in Englewood.  Launch is scheduled for 9:30 am prompt, please be sure to arrive on time.  This paddle is the second in our series of guided tours that will include an exploration along the south shore line around Lemon Bay. Examining both the positive and not so positive shore line conditions we observe, the impact on our sea grasses will be an ideal topic for group discussion. This trip will be approximately 2 hours long, depending on weather conditions.
Wind and conditions will dictate direction and destination for all paddles. The variety of paddler's abilities will be taken in to consideration in order to determine how far the group will go. We recommend  that participants  be able to paddle comfortably for a minimum of 2 hours. Paddlers must provide their own kayaks, paddles, PDF, whistle, sunscreen, water and a sense of humor. Participants are requested to sign up Sunday by 4 pm by calling  Charlie Woodruff at 914-799-0664.