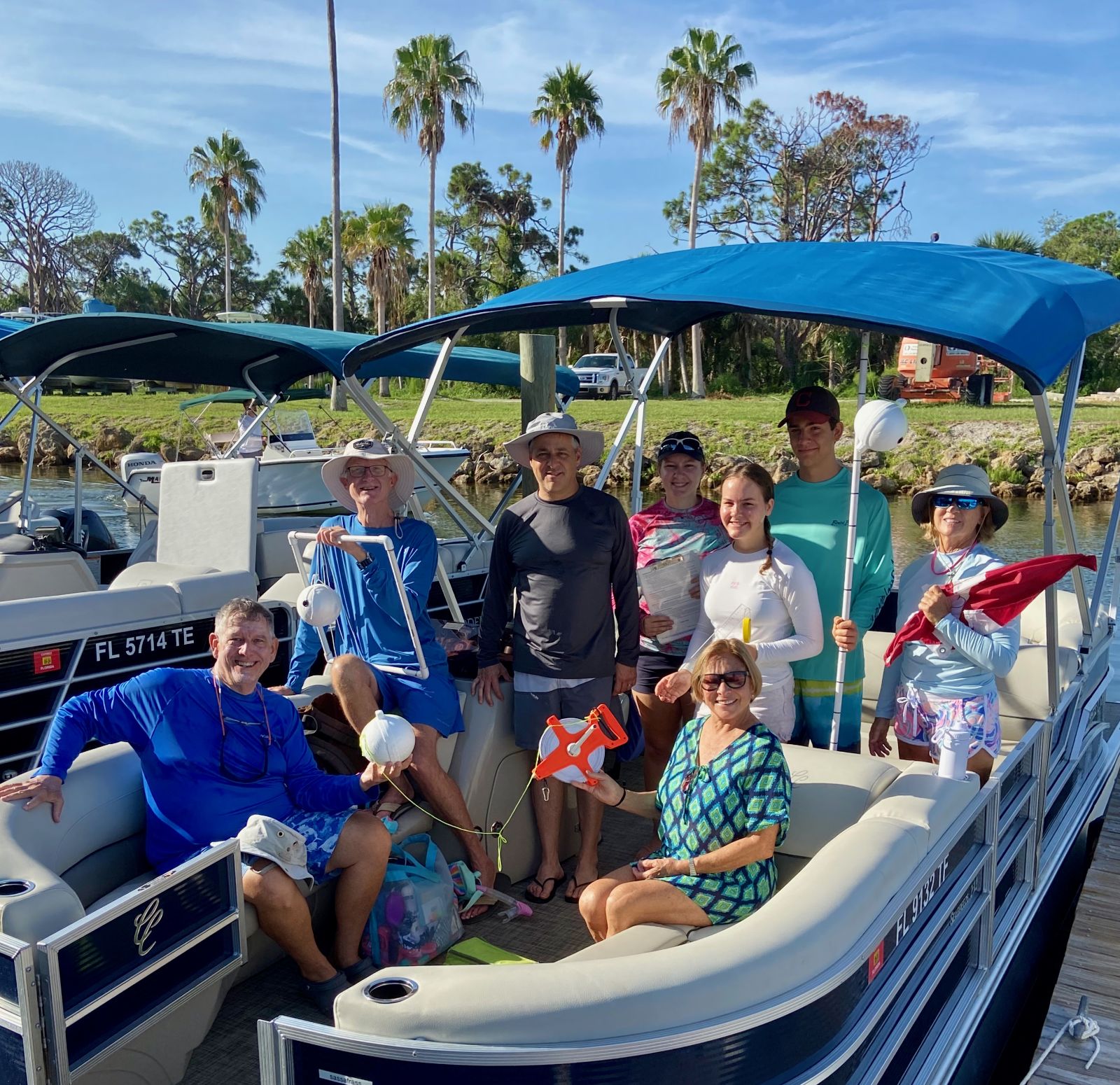 A group of LBC volunteers recently completed surveying 3 sites in Lemon Bay
as part of the growing Eyes on Seagrass program organized by Florida Sea Grant. The program which began in Charlotte County is growing and now spreading among other communities. Areas for survey are assigned and surveys are conducted two times each year to monitor seagrass health. Eight volunteers, led by Woody Woodworth, were onboard the pontoon boat, including 2 high school students and an incoming freshman at Florida Gulf Coast University.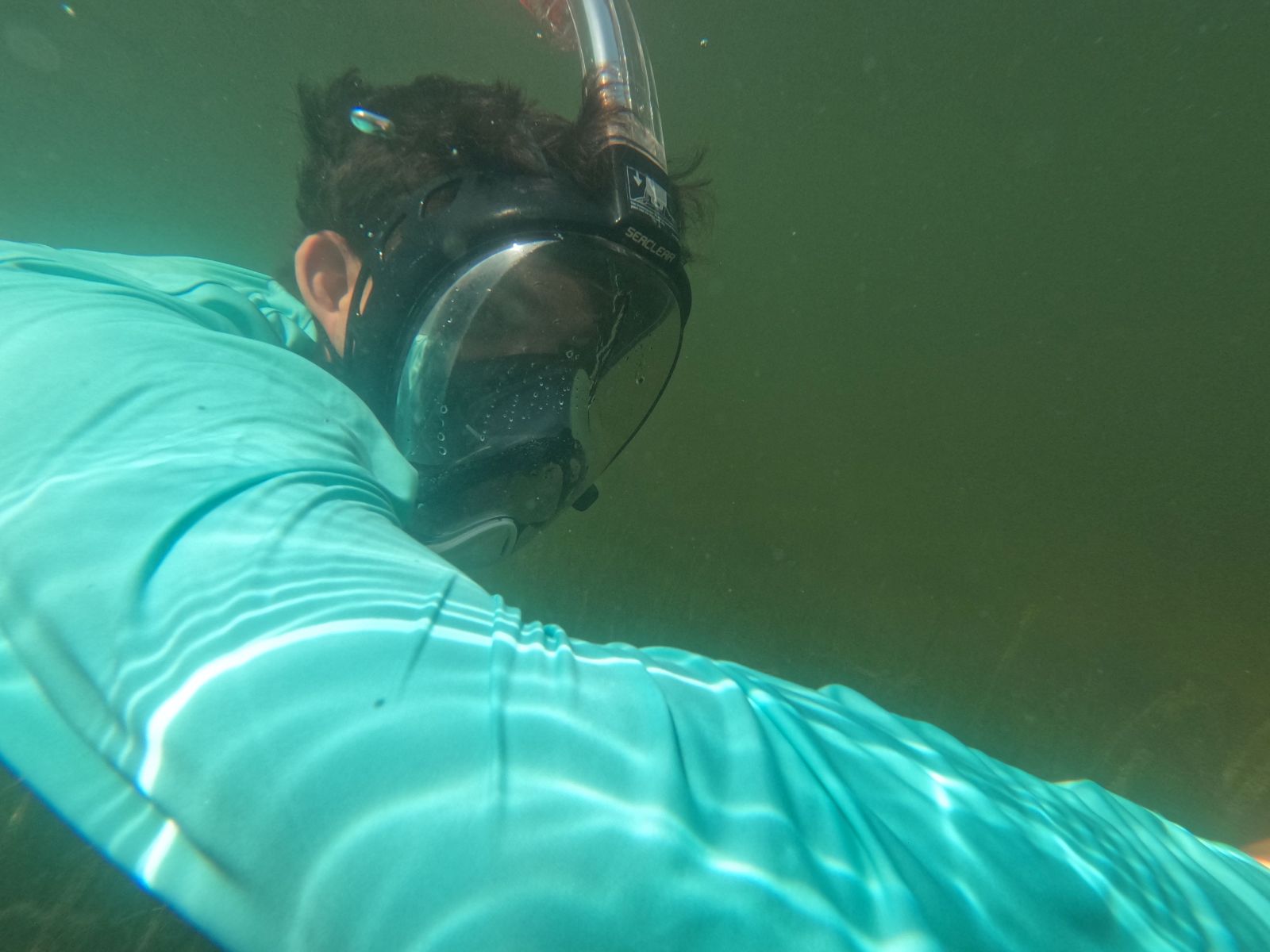 The group worked in water up to waist deep, using masks and snorkels to inspect seagrass conditions along a 50 meter line at several spots. The work was challenging, but also rewarding, as it served to increase their knowledge of seagrass. Volunteers found 3 different species of seagrass and measured blade length, water clarity, and type of substrate. Their initial impressions were that two areas had very healthy seagrass populations, while one was stressed. Macro algae samples were taken to Charlotte County SeaGrant for further analysis.