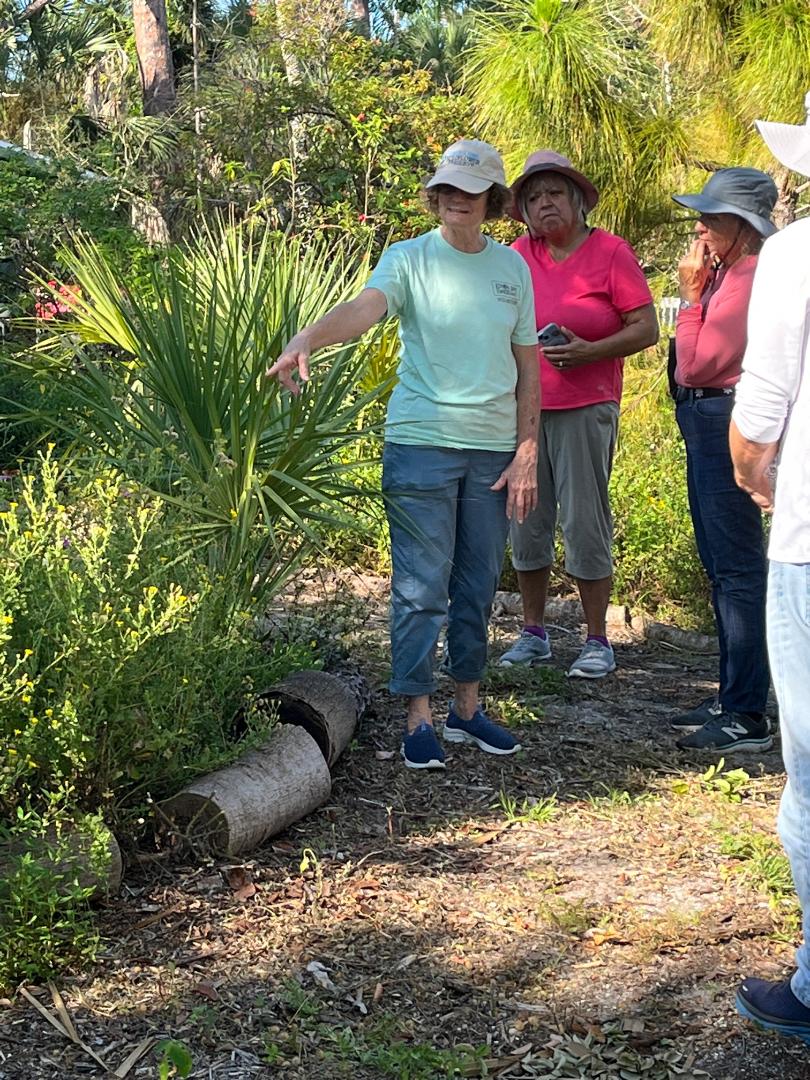 Maura Qualls and Ann Weaver will lead a walking tour through the Lemon Creek Wildflower Preserve Butterfly Habitat on Thursday, October 12, 2023 at 9:00 am, meeting at the Members entrance area, 3120 Gasparilla Pines Blvd, Englewood. Join us as we examine the many plants, flowers, and pollinators that are present in our garden. We will offer discussions on how you can establish your own native butterfly and pollinator habitat and will provide an up-close look at nectar and host plants, both native and Florida-friendly. Please bring your binoculars, cameras, water bottles, sunscreen, and bug repellent. All participants should wear comfortable, protective attire, especially footwear.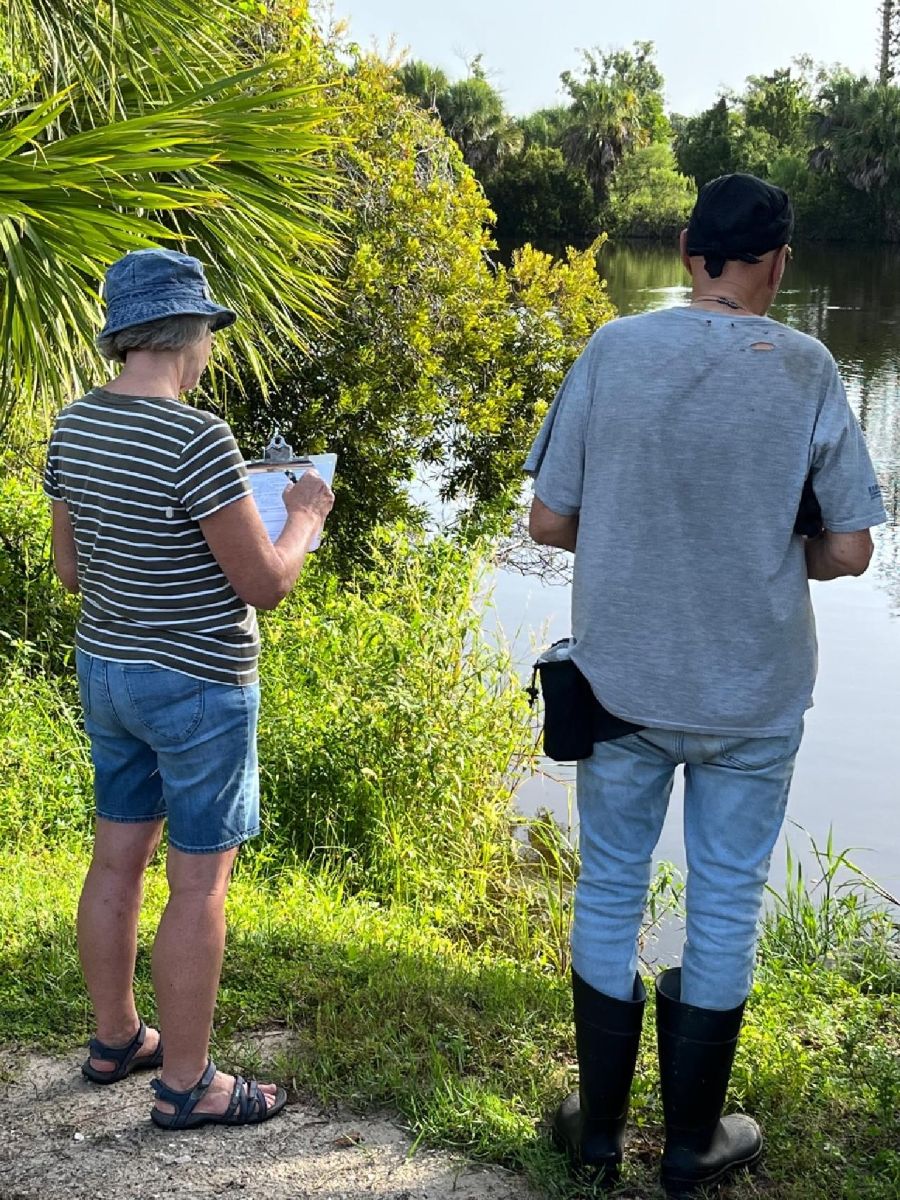 You are invited to join us for our upcoming "Family Explore" on October 14th, at 9:00 am to 10:30 am at Lemon Creek Wildflower Preserve, 3120 Gasparilla Pines Blvd., Englewood. October's program focuses on Hydrology. Together we will be learning about the importance of hydrology in our ponds, water testing, monitoring, and other citizen science opportunities. Participants will learn about the wonders of water at Lemon Creek Wildflower Preserve and beyond.
 LBC will be hosting "Family Explore" sessions on the second Saturday of each month. Please be sure to bring your water bottle, wear closed toe shoes, a hat, sunscreen and bug spray, as this is an outdoor event.
Mike Weisensee will be leading a Peace River Audubon field trip (free & open to the public) on Saturday, October 21, 2023 through Lemon Creek Wildflower Preserve , beginning at 8AM. The 80-acre preserve located on the Cape Haze peninsula is managed by Lemon Bay Conservancy and contains a variety of upland habitats with several fresh water ponds that feed into the salt-water of Lemon Creek connecting to the gulf at Lemon Bay. Ebird reports 177 species seen there including recent sightings of the American Redstart, Northern Parula, Common Yellowthroat, Yellow-throated Warbler, Roseate Spoonbill, Bald Eagle and Least Bittern.  The walk begins at the parking lot at 3120 Gasparilla Pines Blvd., Englewood.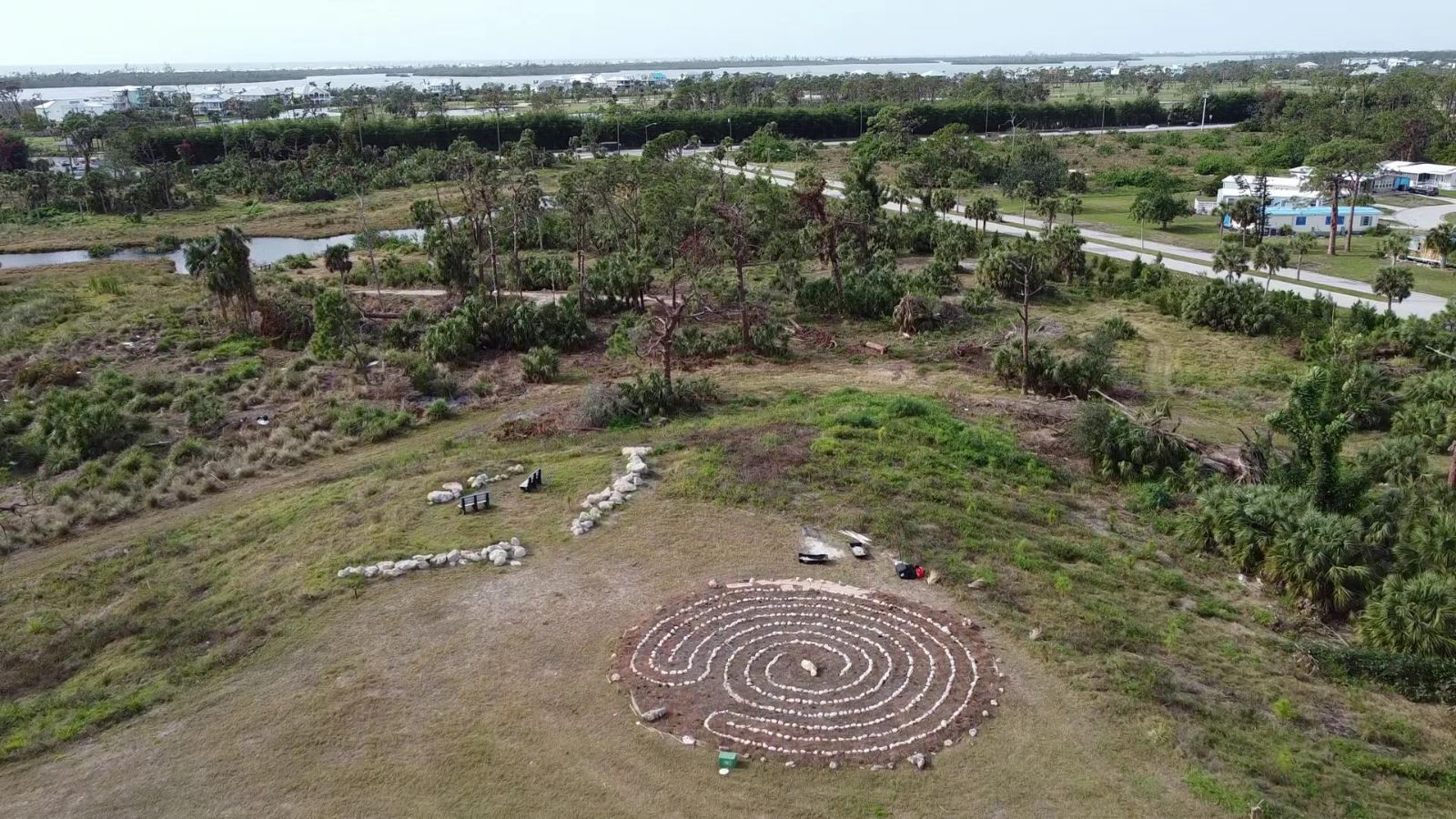 The Labyrinth on the Hill monthly guided walk is Wednesday October 25th from 6:00 pm to 7:00 pm at Lemon Creek Wildflower Preserve, 3120 Gasparilla Pines Boulevard, Englewood, Fl. Located at the top of a berm  overlooking all four directions of the Preserve, the labyrinth offers walkers a winding, circular, path that leads participants to the center and then back out again. This is a meditative, peaceful walk that offers a spectacular view. Join our labyrinth facilitators Tonya Bramlage and Lary Stuhlmiller as they lead us through the labyrinth. Each walk includes simple guidelines on how to walk the labyrinth, a time for sharing, opportunities for personal reflecting, extended learning, and Q/A. These is a public event and all are welcome to join the journey.