Lemon Creek Wildflower Preserve
3120 Gasparilla Pines Boulevard, Englewood, FL 34224.
Rock Painting Workshop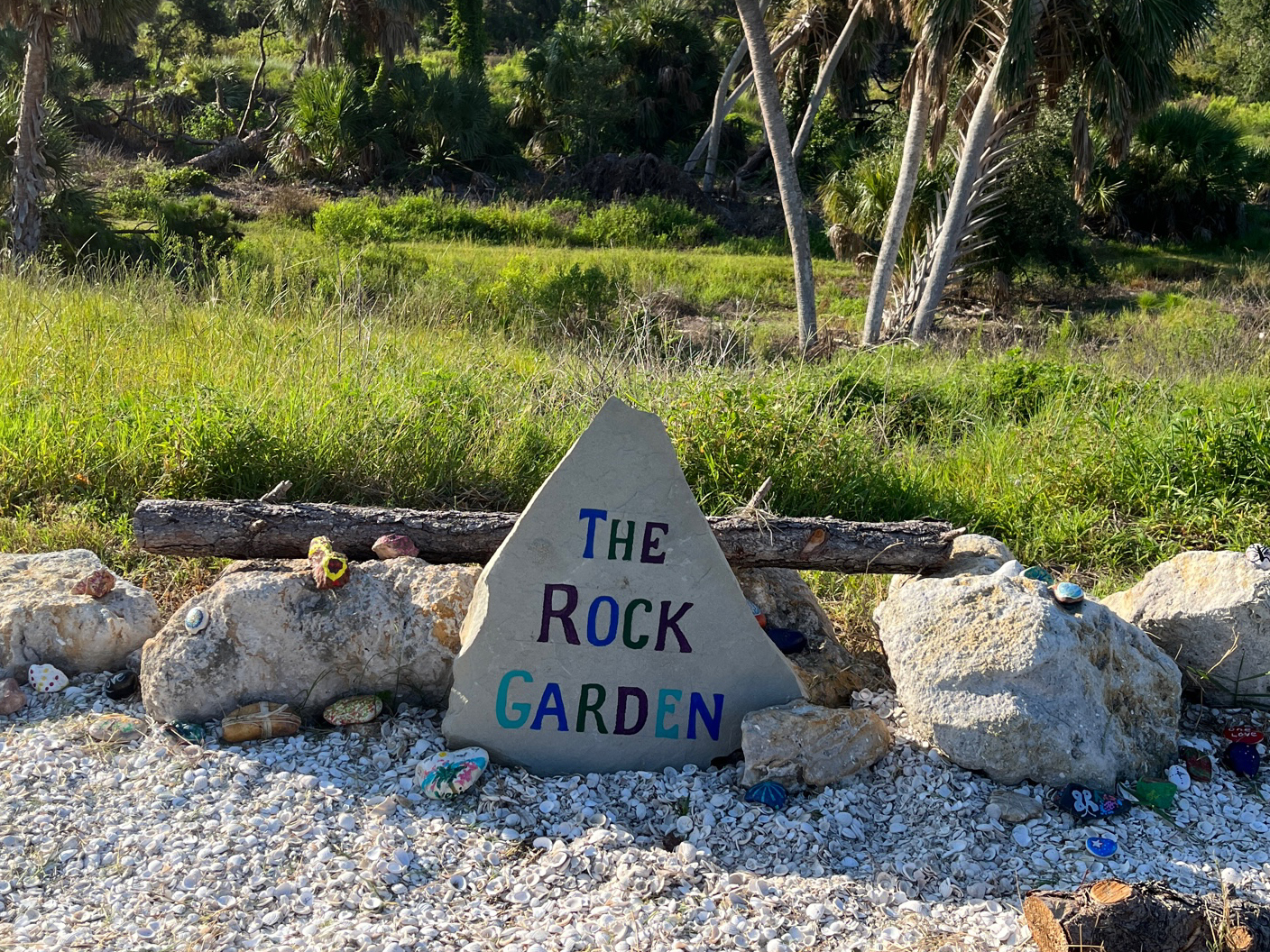 You are invited to join us for a rock garden painting session on Wednesday, October 25, 2023 at 5:00 pm at the outdoor classroom area in the meadow. We will provide paint, brushes, some cocktail napkins, mod podge for decoupage, and several different types of acrylic pens for group use. New techniques working with colored glue, using cake decorating tips, and metal paint will also be explored. Instructor Bonnie Stuhlmiller is always happy to assist in picking out rocks with natural character. Everyone is welcome to participate and join us for a monthly guided labyrinth walk following the session.
Labyrinth on the Hill October Walk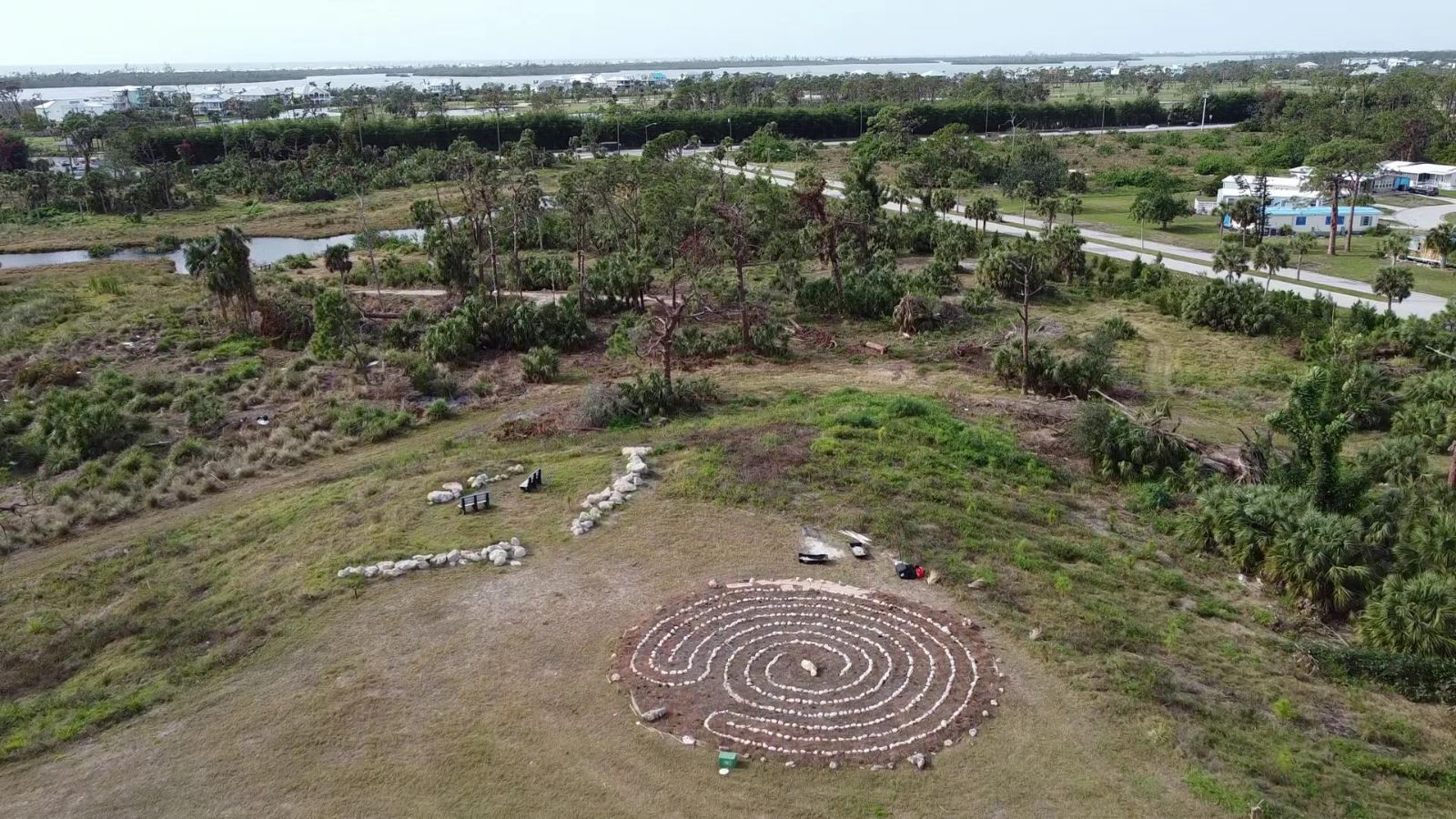 The Labyrinth on the Hill monthly guided walk is Wednesday October 25th from 6:00 pm to 7:00 pm. Located at the top of a berm  overlooking all four directions of the Preserve, the labyrinth offers walkers a winding, circular, path that leads participants to the center and then back out again. This is a meditative, peaceful walk that offers a spectacular view. Join our labyrinth facilitators Tonya Bramlage and Lary Stuhlmiller as they lead the group through the labyrinth. Each walk includes simple guidelines on how to walk the labyrinth, a time for sharing, opportunities for personal reflecting, extended learning, and Q/A. This is a public event and all are welcome to join the journey.
General Guided Walk 
You are invited to join Susy D'Hont for a guided walk on Friday, November 3 , 2023 at 8:00 am. Participants will become fully immersed as they learn and encounter the ever changing natural sights at Lemon Creek Wildflower Preserve. This is an ideal walk for everyone who is interested in becoming familiar with the various birds, plants, flowers, and history of the Lemon Creek Wildflower Preserve. All participants should wear closed toe walking shoes, a hat, sunscreen, bug spray and bring along a water bottle, camera, and binoculars.
Welcome to Lemon Creek Wildflower Preserve Guided Walking Tour
Please join Lemon Bay Conservancy volunteers Paul Townsend and Steve Bramlage on Tuesday November, 7, 2023 at 9:00 am as they lead participants on an approximately 1/3 mile walk through the Lemon Creek Wildflower Preserve. During this introductory guided walking tour, you can expect to see; upland and wading birds, native and Florida friendly plants, butterflies and other insects, freshwater and brackish pond water environments, the Labyrinth on the Hill and other panoramic views, all in the course of 1 hour. Everyone is welcome to attend, please feel free to invite your friends, neighbors, and family to come along and enjoy the morning.